South Korean Buddhist monks and Myanmar nationals living in South Korea march and bow during a protest against Myanmar's military coup in front of the Myanmar embassy in Seoul.
Kashmiri Muslim women pray as the head priest shows a relic at the Hazratbal shrine on Mehraj-u-Alam, believed to mark the rising of Prophet Muhammad to heaven, in Srinagar, Indian-controlled Kashmir.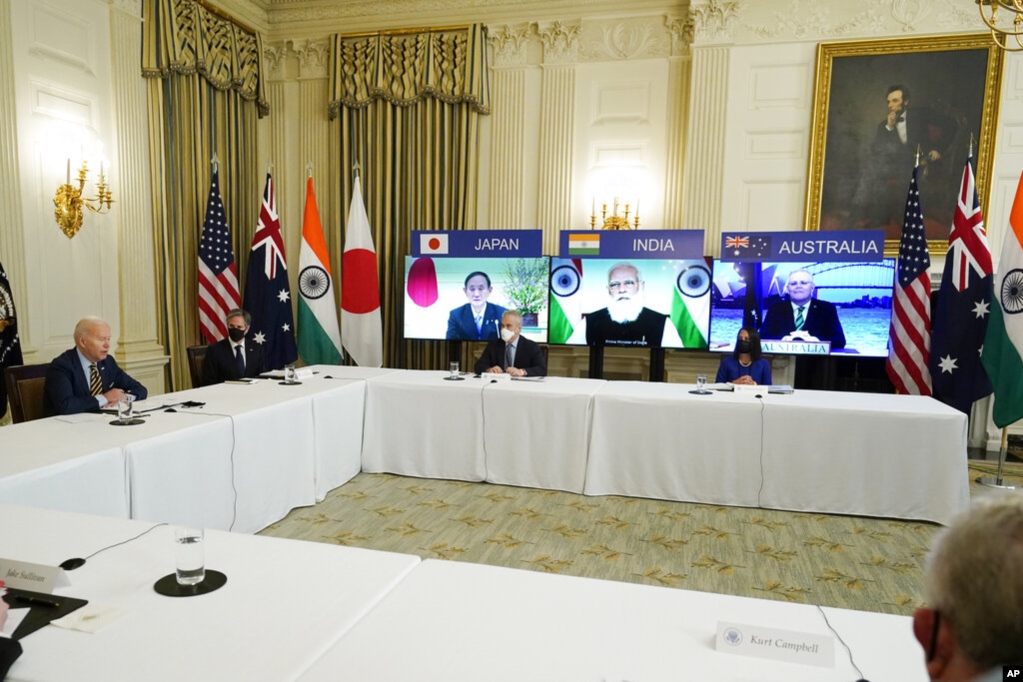 President Joe Biden speaks during a virtual meeting with Indian Prime Minister Narendra Modi, Australian Prime Minister Scott Morrison and Japanese Prime Minister Yoshihide Suga, from the State Dining Room of the White House.
People dressed in fancy clothes take part in a performance as students and teachers of a local school celebrate Maslenitsa, also known as Pancake Week, a holiday marking the end of winter, in central Moscow, Russia.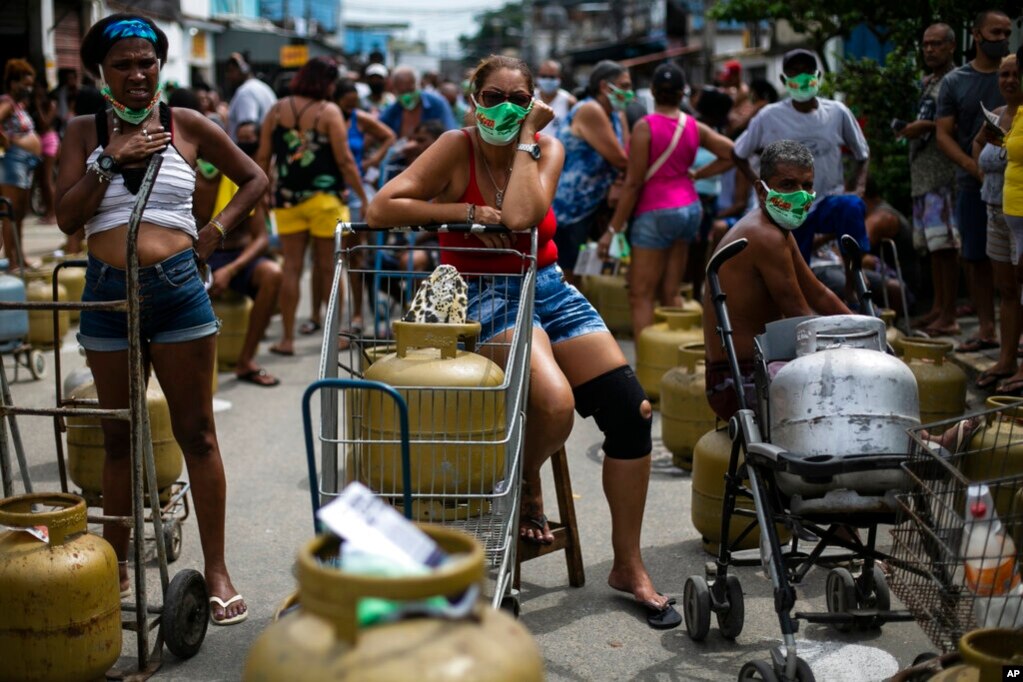 People wearing masks wait to buy low-cost cooking gas from the Petrobrás Oil Tankers Union in the Vila Vintem favela of Rio de Janeiro, Brazil.
People look at polar bears inside an area at a newly opened hotel, which offers guests a chance to see such animals, in Harbin, northeastern China's Heilongjiang province.
An Algerian anti-government demonstrator shouts during a protest in the capital Algiers.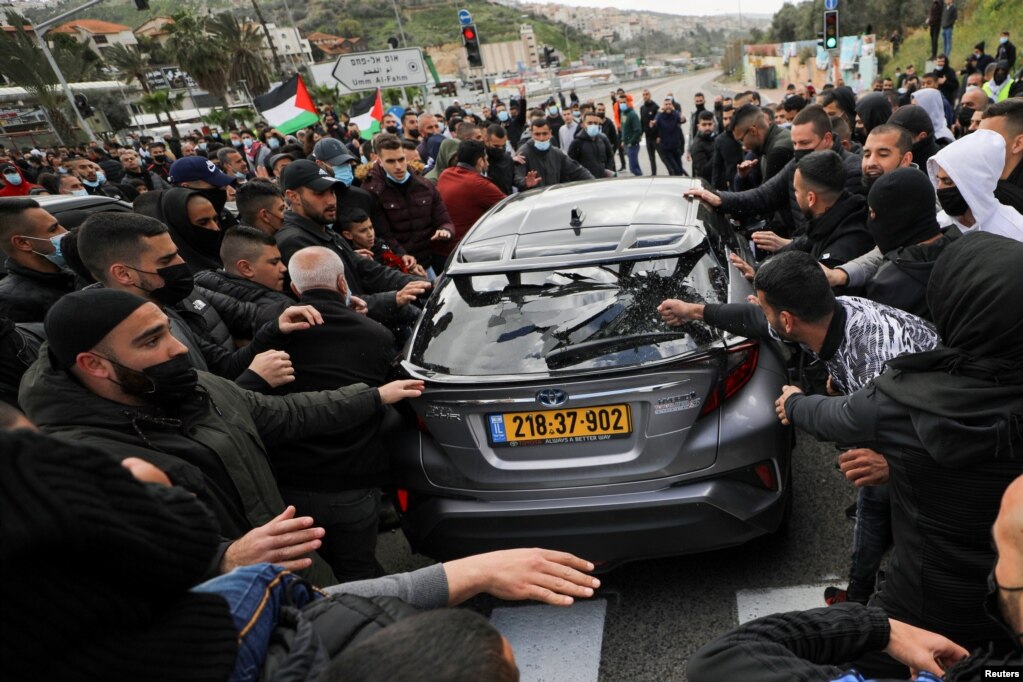 An Arab Israeli demonstrator breaks the window of a passing car during a protest against a wave of violence in their communities, where they say police have ignored crime, in northern town of Umm el Fahm, Israel.
A surfer walks out to ride the waves on an unusually mild morning at Old Orchard Beach, Maine, USA.