MOSCOW — Tatiana Bakalchuk, a former teacher, created a Russian version of Amazon to become Russia's richest woman with a fortune estimated at $13 billion, according to the annual classification published by Forbes magazine for the world's richest people.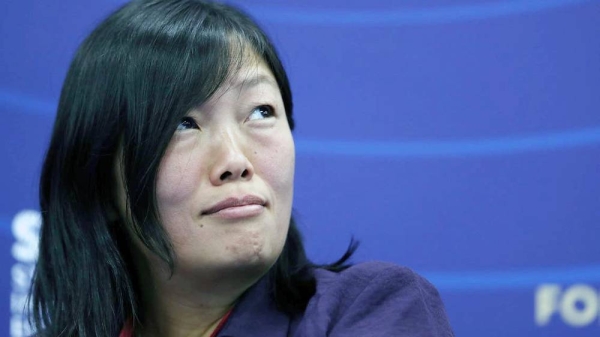 Tatiana Bakalchuk, founder and CEO of Wildberries.
Bakalchuk, a mother of four and a former English language teacher, founded the Russian version of Amazon from scratch according to Russian websites, making her the first woman to become a self-made billionaire in Russia.
The Russian version of Amazon, Wildberries, gained quick success, according to Forbes, as Bakalchuk's fortune rose 1,200% during the course of the year to $13 billion.
In 2020, the sales of Wildberries amounted to about 437 billion rubles ($5.9 billion). As of the end of May, 53,000 people have worked at Wildberries on a permanent or temporary basis.
Since the beginning of this year, the number of registered users has increased by six million, a total of 46 million, with e-commerce booming in light of the coronavirus epidemic. — Agencies