JEDDAH-Al-Qaeda leader Ayman al-Zawahri appeared in a new video marking the 20th anniversary of the 9/11 attacks, months after rumors spread that he was dead.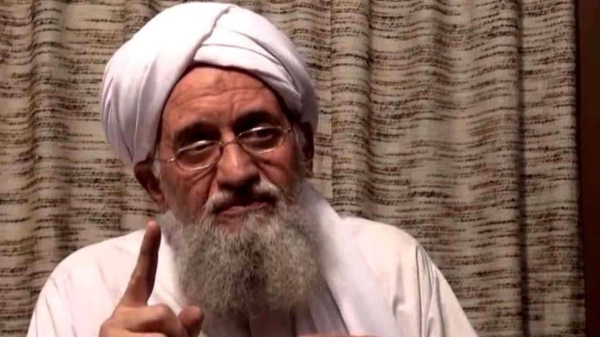 Al-Qaeda leader Ayman al-Zawahri
.
The SITE Intelligence Group that monitors jihadist websites said the video was released on Saturday. In it, Al-Zawahri said that "Jerusalem Will Never be Judaised", and praised al-Qaeda attacks including one that targeted Russian troops in Syria in January.
SITE said Al-Zawahri also noted the US military's withdrawal from Afghanistan
after 20 years of war.
It added that his comments do not necessarily indicate a recent recording, as the withdrawal agreement with the Taliban was signed in February 2020.
Al-Zawahri made no mention of the Taliban's takeover of Afghanistan and the capital Kabul last month, SITE added. But he did mention a January 1, attack that targeted Russian troops on the edge of the northern Syrian city of Raqqa.
Rumours have spread since late 2020 that al-Zawahri had died from illness. Since then, no video or proof of life surfaced, until Saturday.
Al-Zawahri, an Egyptian, became leader of al-Qaeda following the 2011 killing of Osama bin Laden in Abbottabad, Pakistan by US Navy SEALs. (Agencies
).