ROME-Italy waved goodbye to its flagship airline Alitalia as it took off for the last time Thursday after 74 years in business. The final flight, from Rome to Cagliari, signaled the end of the company's financially troubled history.
A chapter in Italian aviation history has closed on Thursday night when the final flight of long-struggling airline Alitalia landed in Rome, reported AP. Flight AZ01586 touched down at the capital's Rome-Fiumicino airport at 11:23 p.m. (2123 GMT) after taking off from Sardinia slightly late.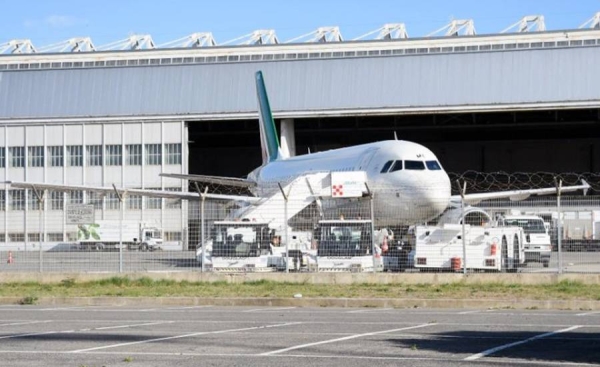 Italy waved goodbye to its flagship airline Alitalia as it took off for the last time Thursday after 74 years in business.
The flight was nearly full, news agency ANSA reported, with 180 passengers on board. With its arrival the airline ceased to exist after 74 years. Alitalia was founded in 1947 and for decades the brand was associated with Italy's post-War economic boom.
Over the last 20 years, Alitalia has cost the Italian state some €13 billion. The coronavirus pandemic proved to be a fatal blow to the company. Italia Trasporto Aereo (ITA) has taken over the company but will employ just 2,800 of its staff.
Thousands of other Alitalia employees face unemployment. On Monday, workers demonstrated in Rome to call for support from the government. ITA will be fully owned by the Italian government and will start off with a fleet of 52 planes, with the number of aircraft rising to 105 by the end of 2025.
New state airline Italia Trasporto Aereo (ITA) takes off on Friday. The new airline is considered to be Alitalia's successor, but both the Italian government and the European Union's executive hope it makes a clean break with Alitalia's troubled financial past.
Alitalia had not made an annual profit since 2002 and multiple turnaround attempts failed, including efforts to find private buyers that involved talks with Delta and Lufthansa.
The airline was privatized in 2008, but still required massive state help after that. In 2017 it went bankrupt and was put in the hands of special administrators. Two subsequent state loans ran afoul of EU state aid rules that aim to ensure a level playing field in the continent's aviation sector.
In 2020, coronavirus-related air travel restrictions brought the airline to its knees again. A bailout kept Alitalia flying but also paved the way for the re-nationalization of Italy's flag carrier under the new company ITA.
The European Commission gave its OK to ITA in September and, in another boost, ruled that ITA would not be held liable for 900 million euros ($1 billion) in illegal state aid received by its predecessor in 2017.
The commission also confirmed that the 1.35 billion euros the government was injecting into the new company to get it off the ground was in line with EU rules.
It will initially offer 45 destinations and 61 routes, including Frankfurt, Paris, London, New York and Buenos Aires. (Agencies).