MUSCAT (Oman Observer)-The Sultanate of Oman has been rated and praised highly for the quality of its expressways and highways.
Developing them has a big deal, given that they must be built by cutting and trimming the mountains.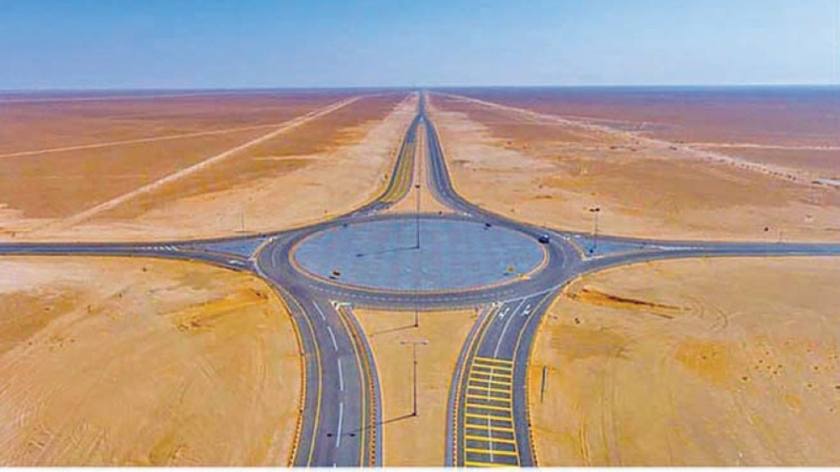 The Ministry of Transport, Communications, and Information Technology has been focusing on expanding the secondary road network for better urban-rural connectivity and developing dual carriageways to reduce head-to-head collisions
.
The roads have been developed to the highest safety standards and not to forget that their maintenance is equally a challenge due to constant threats of flowing wadis after heavy rains.
According to the ministry, the length of paved roads under its jurisdiction is 16,013 km as of December 2020, while that of dirt(gravel) roads is 17,069 km.
The Adam-Haima-Thamrait dual carriageway has been one of the important national projects for its role in connecting the south and central of the Sultanate of Oman with the north.
All eyes are on the news related to the opening of the Sultanate of Oman's first direct road link with Saudi Arabia, a roughly 800 km carriageway that will provide strong new impetus to trade, commercial and economic ties between the two countries.
According to officials, the road passes through the Empty Quarter. Around 160 km of the road is on the Omani side while 580 km will be in Saudi Arabia.
This will save more than 16 hours of travel time between the two towns at each end. The road is key to transporting goods from the port of the city of Duqm to Saudi Arabia, which will enforce the Sultanate of Oman position as a logistics hub.
It may be noted that Royal directives were given for the implementation of Diba- Lima-Khasab road by finding alternative routes to accomplish the project due to the urgent need for it.
The road will play a vital role in connecting villages and wilayats of Musandam Governorate —easing traffic, facilitating the movement of inhabitants, and serving the overall goals of development and economic prosperity in the Sultanate of Oman.
Since the start of the Blessed Renaissance, Late His Majesty Sultan Qaboos always gave importance to road infrastructure, which can keep pace with the economic growth.
The road infrastructure is key to the diversification of the economy for like tourism, mining, industry, and other commercial activities.
Oman has three showpiece motorways - Muscat Expressway, Batinah Expressway, and the Sharqiyah Expressway.
The other notable roads include the iconic Qantab road, Bausher-Amerat (Mountain Road), and the Muscat-Sur coastal road.
Just before the start of the Covid pandemic in the Sultanate, Sharqiyah Expressway, which starts in Bidbid and ends in Al Kamil al Wafi was opened for traffic.
The road comprises three lanes for traffic in each direction. The expressway also includes two tunnels (the first of its kind in the country, offering three lanes in each direction, with a total length of 2.1km