RIYADH – A large number of Saudis and expatriates, including social media users, mourned the death of prominent Filipino scholar and preacher Sheikh Muhammad Delabina. He died in Riyadh on Tuesday evening after a prolonged illness.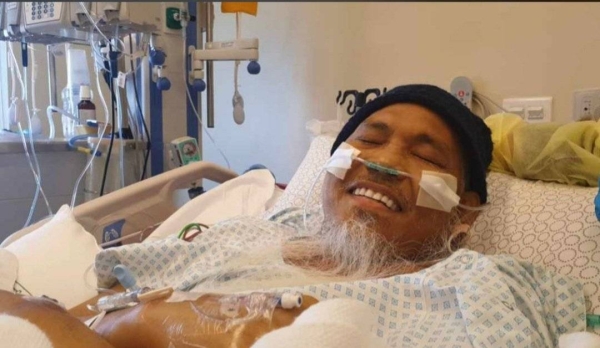 Prominent Filipino scholar and preacher Sheikh Muhammad Delabina
He will be buried in Mansouriya cemetery after funeral prayers at the Ateeqa Mosque in Riyadh following the Asr prayer on Wednesday.
Around 30,000 people reverted to Islam thanks to the dedicated Dawa work carried out by Delabina, after his conversion to Islam 30 years ago.
The news of his death went viral on social media with a hashtag on Twitter #The death of the Filipino preacher Muhammad Delabina; and #Muhammad, the Filipino, dies after a preaching march of more than 30 years in Riyadh.
In social media, he was widely known as the "Superstar preacher of the Philippines."
Delabina was the senior preacher at the Call and Guidance Society for Foreigners (Jaliyat) in Batha neighborhood of Riyadh.
The society posted the news of his death on its Twitter account, offering condolences and praying for his forgiveness.
It recalled that Delabina converted to Islam at its Al-Batha office 30 years ago, and worked as an official preacher at the office.
"By the Grace of God, he has contributed to the conversion of more than 30,000 men and women within a span of 30 years. Around 50-70 people reverted to Islam on a monthly basis through the office and he monitors and teaches them their new religion within the activities and programs of the office," the statement said.
"Delabina was an example of dedication in his service of propagation to the path of God in an exemplary manner featuring high morality," the society said while noting "despite the pain of illness that burdened him, he had not neglected the call and contributed to the conversion of a man to Islam two days before his death."
His Dawa work mainly focused on the Filipino community, teaching converts the fundamentals of the religion and its obligatory rituals.(SG).