BY TAGIE DAISY MWAKAWAGO


THE Ministry of Information, Communication, and Information Technology (MICIT) is among the Ministries and other Governmental institutions that have been praised for its collaborative diligent work in the success completion of the National Population and Housing Census 2022.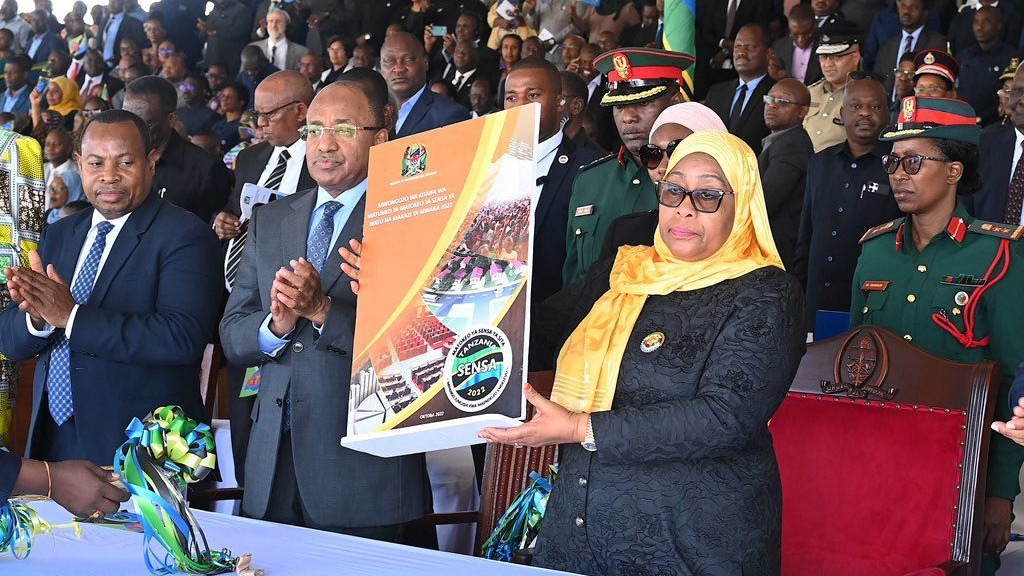 The official ceremony of unveiling preliminary results of the 2022 National Population and Housing Census was revealed by H.E. Samia Suluhu Hassan, President of the United Republic of Tanzania at the Jamhuri Stadium in Dodoma on 31 October 2022.
MICIT has developed and been implementing the National Physical Addressing System which was an essential tool in facilitating the data collection during the Census.

Speaking in Dodoma, Her Excellency said that the Ministry of Information, Communication and Information Technologies together with other institutions carried out the Postcode Operation so well that it was part of the 2022 census success.

"I am now unveiling the results showing that the United Republic of Tanzania has a population of million 61,741,120" said President Samia Suluhu Hassan, an increase from the previous population of 44.9 million conducted in 2012 National Population and Housing Census.

President Samia said that among the 61.7 million, Tanzania mainland accounts for 59,851,357 million population while Zanzibar has 1,876,773 million. "The statistical data also shows that 51 percent out of the total population number consists of women (million 31,687,990); while male population is at million 30,053,130 equivalents to 49 percent," explain the President.
The 2022 National Census was conducted digitally, a sophisticated data collected system that has been praised with international communities, including the United Nations Population Fund (UNPF).

The President directed sectors to ensure that the 2022-2030 Guideline of the National Population and Housing Census gets implemented in accordance with the sectorial strategies, the 2020-2025 Ruling Party Manifesto (Ilani ya Chama Cha Mapinduzi), the National Development Vision 2025 and other country's observed international development plans including the United Nations 2030 Agenda for Sustainable Development.
The historical revelation was witnessed by H.E. Dr. Hussein Ali Mwinyi, President of Zanzibar and Chairman of the Revolutionary Council; Hon. Kassim Majaliwa Majaliwa (MP), Prime Minister of the United Republic of Tanzania; Mama Anne Makinda, the National Commissioner Population and Housing Commissioner; and other Senior Government Officials including Hon. Nape Moses Nnauye (MP), Minister for Information, Communication and Information Technology; Ms. Rosemary Senyamule, Dodoma Regional Commissioner and Dr. Albina Chuwa, Director General of Tanzania National Bureau of Statistics